A proven approach to managing healthcare costs
Start Saving with a Self-Funded Plan
Join employers that choose a self-funding plan and enjoy the savings from health care tailored to the needs of your business.
If you are still in a traditional insurance plan, you are tired of ever-increasing healthcare premiums, limited reporting that often keeps you in the dark about whether those increases are justified and addressing your workforce needs. That leaves you frustrated with how little negotiating leverage you have and how little control you have costs and mitigating risks.
Choosing the right type of healthcare plan is a crucial part of the growth and long-term success of your business. It is time to change your financial strategy and start saving while increasing your employees' healthcare quality.
With a self-funded insurance plan:
You can stop the vicious cycle of increasing healthcare costs
Tailor a policy to the current and projected needs of your workforce
Get access and control over employee health claim data to ensure you always have the most optimal plan
Avoid the added expense of state payroll taxes - paid insurance premiums
Be flexible and independent while getting a better benefits package
It's time to look at a new way of funding your health care benefits.
What is self-funded insurance?
Insurance companies look at claims across a population and set rates based on that data. So as an example, if you have a healthy workforce and have low claims, but another company in your area is unhealthy and has extensive claims…the insurance company simply spreads that cost across all employers. Your costs go up because of other companies. So let's take a look at how self funding works. Your organization sets up a trust fund that both employees and employers contribute to. The amount needed in your fund is determined through a careful review of your needs. When your employees receive care, the bill is paid from the trust fund.
All you need to do is partner up with Savannah Business Group. We are a major player in coastal Georgia since 1980s, helping self-funded employers buy health care at a more affordable price.
We know what you are thinking. What if you have a bad year or perhaps have a catastrophic event such as an employee needing major surgery or contracting a major disease? This is where re-insurance kicks in. It is the umbrella that protects your trust fund.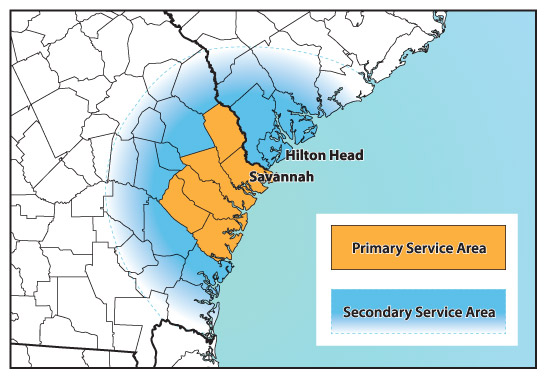 Consultants
Your search ends here.
Self Funded Employers
Think you have the best plan? Let's find out together.
Still on Traditional
Insurance?
Start saving with self funded plan.
Your new healthcare resources